Headnhalf has completed the Golden Gobbo illustrations and they look brilliant. A big thanks to him for all his hard work. He has really captured the look and feel of the style I think we are all going for; Old School with a New School Flavour.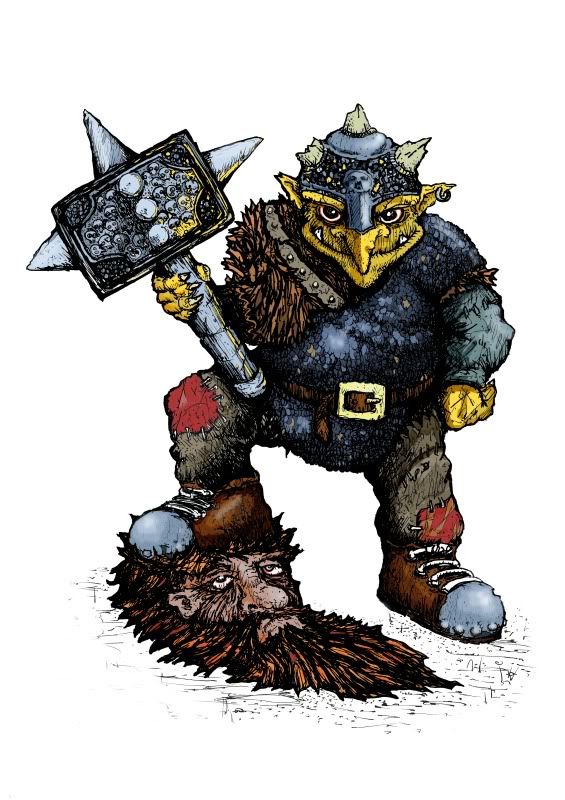 Now I want to open up a debate about what to do with him. I have had a few ideas to get us going but I am sure that between us all we can develop something really useful from Headnehalf's work.
1) I would like a banner/image, similar to the Oldhammer one we have on our blogs, to help advertise and celebrate the Golden Gobbo painting competition. I would even begin to know how to use Photoshop to do this so I am hoping there will be a kind soul willing to do if for me.
2) Secondly, he needs a name; see my blog about that!
3) Thirdly, I thought it would be a fantastic idea to use him in much the same way WD used the White Dwarf symbol on the magazine. Small, in the corner - denoting the number of the fanzine etc. Brands need recognisable images after all.
Thoughts?